Ques.1 Name the Board of Control for Cricket in India (BCCI) president who passed away on
20th September. He died at the age of__________.
Answer. Jagmohan Dalmiya & 75 years.

Ques.2 How many CEO's from Fortune 500 companies have confirmed participation at a dinner hosted by Prime Minister Narendra Modi in New York on September 24? On his visit to US, the PM is also planning to visit another country also. Name the country.
Answer. Around 50 CEO and PM will also visit Ireland on his way to the U.S.


Ques.3 Who won the Korea Open Super Series which was organised at Seoul? Name the player to whom he defeated to win the cup?
Answer. Chen Long of China won it by defeating Indian shuttler Ajay Jayaram.


Ques.4 Who won the WTA Japan Open 2015 & name the country from which the winner belongs?
Answer. Yanina Wickmayer of Belgium


Ques.5 Who won the Singapore Grand Prix and name the team from which the winner is belong?
Answer. Sebastian Vettel. This was his 42 win. He races for Scuderia Ferrari.


Ques.6 Name the all-rounder who have been recently picked in the India Cricket Team for the upcoming South Africa Series 2015 ?
Answer. The Punjab all-rounder, Gurkeerat Singh


Ques.7 Warner Bros is planning to form a Flagship Entertainment Group Ltd. withwhich company to develop Chinese language movies for the international market?
Answer. China Media Capital


Ques.8 State-run oil refiner Bharat Petroleum Corporation (BPCL) is all set to start work on the petrochemicals complex in which city with all green clearance. The project is a part of Rs. 20,000-crore expansion of the refinery,which will help our country to end its dependence on imports of speciality propylene derivatives-based products ? Also, Name the CMD of BPCL.
Answer. Kochi & S. VARADARAJAN, Chairman and Managing Director


Ques.9 German chipmaker Dialog Semiconductor has agreed to buy which US firm for about $4.6 billion?
Answer. Atmel


Ques.10 Which country on 20th September adopted its first democratic Constitution? NAme the PM & The President of the country also.
Answer. Nepal
PM- Sushil Koirala
President: Ram Baran Yadav


Ques.11 Latin America's first pope, met Cuban revolutionary leader Fidel Castro on 20th September, for discussing religion and world affairs in Havana, Cuba. Name the Pope who attended this meet?
Answer. Pope Francis


Ques.12 The seventh annual Gangabal Yatra has started.The annual yatra to Gangabal lake, is considered to be the abode of Lord Shiva. Name the place where the given lake is located?
Answer. Gangabal lake, located in the Harmukh mountain range, in Ganderbal district in the
state of Jammu and Kashmir


Ques.13 Which date is going to be observed as a 'Car Free Day' in Gurgaon?
Answer. 22nd September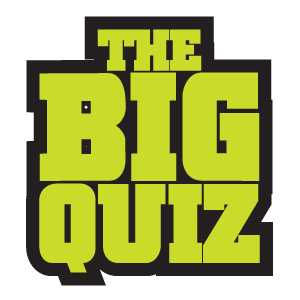 Sign up here with your email